About The Parks Church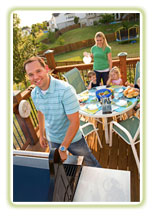 Beliefs
Mission: It is our mission to demonstrate and communicate Christ's love through clear, creative, and practical ways so all generations can experience the fullness of a better life.
Vision: The Parks has a large vision from the local community to the global spectrum. It is our vision to reach the lost by any means necessary. Here are a few other things we want to see happen at The Parks: Put children and youth as a priority through word and deed; Use RaceWay Sidewalk Sunday School to minister to communities; Open a "LifeFactory" to increase families' spiritual, physical, mental, financial, and social health; Be creative; Plant five churches in the Greater Austin area including a Spanish church and an inner city church;
Begin The Mission: Austin; Give to the poor; Care for widows; Bless Israel; Influence our government through prayer and involvement.